Surprising Things To Do On Honeymoon In Taveuni, Fiji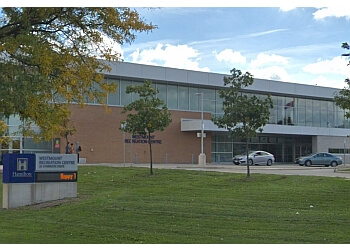 Everyone knows what is expected on honeymoon, and they choose their destinations accordingly. They pick a luxurious hotel, somewhere warm with a quiet beach and a tropical atmosphere. For many couples, however, there can be a lack of spice and excitement in a honeymoon destination that has nothing more to offer than peace and quiet. Many people who get married have already been living together before the wedding, so there is nothing special to look forward to in sharing the same room and living in the same space. However happy they are to be married, many couples wish that there was something else that they could add to their honeymoon that would make it more memorable and unusual.
Fiji has all of the requisite features of a honeymoon destination. It has sunshine, sand and some romantic resorts in which to stay, but there is also a lot more that you can do while you are in Fiji. The Paradise Taveuni resort is a great example of a destination in Fiji where honeymooners can treat themselves to a few extra luxuries and take part in some new activities.
The resort has its own spa, which is the perfect place to unwind when you arrive, and to rejuvenate after all of the fuss of the wedding. You can even book a couples massage and enjoy it in your own cabin or bure.
Taveuni may be a peaceful island, and the Paradise resort may have a quiet beach, but you can find an even more private one by taking the chance of a boat ride out to the nearby Koro Levu islet, where you can spend the day together on your own private desert island- with a romantic picnic lunch, of course.
Guests at the Paradise Taveuni resort can also learn how to snorkel or scuba dive, and experience the underwater beauty of the local coral reefs. This can be a magical experience, although it may be harder work than most people expect on their honeymoon. Learning how to dive is incredibly rewarding, and if you are both interested in taking it further it will open up endless new opportunities for spending time together and traveling to other diving sites around the world. Taking a diving course together can be a wonderful bonding experience, and if you go on to become diving buddies you will find that it is all about trust and communication- rather like marriage.
If you would rather stay on dry land, there are some quiet hiking routes around Taveuni that you can follow around some of the most beautiful sights on the island, with panoramic views from the mountaintops if you are feeling energetic, and waterfall pools hidden in the forest where you can take a romantic swim together.