Surfers Paradise – More Than Just For Surfers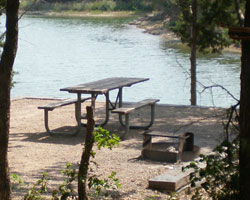 Surfers Paradise is at the very heart of the Gold Coast. Located just 83 kilometres south of Brisbane, it is the home of a 70 kilometre stretch of beach which begins at the very south-east corner of Queensland. Surfers truly is a paradise, and is one of the most popular destinations in Australia, with millions flocking to the beach hotspot, each year.
The busy hub of activity that has now become a creative fusion of beach and city lifestyles originally had very humble beginnings. The area was initially recognised for its fruitful fishing grounds before official white settlement in the 1840's. The establishment of Southport in 1874 marked the beginning of what was to become a continuous development of commercial buildings and structures, which we now fondly refer to as the city of the Gold Coast.
When travelling to Surfers Paradise, you will past countless beautiful beaches and you just won't be able to help yourself from stopping to catch a closer look. Popular tourist beaches include Main Beach, The Spit, Broadbeach, Mermaid Beach and Sanctuary Cove. All of these are accessible by simply driving along the esplanade, with easy parking available to the public. This allows you to take a walk and feel the sand through your toes, check out the pro-surfers or spend a quality day out with the kids, taking part in fun beach activities such as beach cricket, volleyball, swimming and picnicking.
Although the name suggests it, the beaches aren't the only things that draw in the tourists. Surfers Paradise is also a paradise for adrenaline seekers, recreation lovers and of course, the kids. Undoubtedly the most famous attraction for the whole family is Seaworld, which is located on Main Beach, facing the Broadwater. Seaworld is home to rides, shows and attractions that suit all ages and tastes. Seaworld is also home to Australia's only polar bear cubs and is the residence of countless dolphins, sea lions and seals, which provide great entertainment in their daily shows. The park is the destination for a great day out and is a must-see when visiting the Gold Coast.
Other activities to add to the must-see-and-do list are a visit to Ripley's Believe It Or Not Museum and the Wax Museum. Both are fantastic for an informative and interesting afternoon and you leave with a feeling of either disbelief or awe. Of course, if you are keener on seeing some more authentic displays and exhibitions, there are some fantastic art galleries which flaunt genuine indigenous art and the talents of many local painters. These galleries highly demonstrate the diverse and fresh cultural scene that Surfers Paradise has to offer.
For those thrill seekers out there, Surfers Paradise may be just what you are looking for. Around every corner there is an extreme activity that you can sink your teeth into. Start off slow with the flight simulator and the sling shot and vomatron, then work up your courage and try your hand at bungee jumping or parasailing. There is sure to be something to please for all.
The atmosphere in Surfers encourages touristy experiences, so why not go along for the ride, literally? The Adventure Duck is a fantastic vehicle that has the ability to travel on both land and water. Take a break from the comfort of a normal car and experience the thrills and spills of this day tour, which coincidentally is decorated like a duck. Now this really will make you feel like a tourist! You can take in all of the sights, sounds and smells of Surfers, gaining a perspective from more mediums then you would think imaginable in the one vehicle.
Staying with the theme of paradise, Surfers is also a shopper's heaven. Stroll along the esplanade and you will come across quaint boutiques, hidden arcades and buried retail gems. The Beachfront Markets, which are held every Wednesday and Friday evening, offer locally made gifts experience of shopping practically on top of the beach. Venture further in your car and you will come across 14 shopping centres to further cure your retail fix. Surfers Paradise is the only district in Queensland that offers 7-days a week of late night shopping, so be sure to take advantage of this rare opportunity and load up your car with your new-found treasures.
The breathtaking skyline is the home of the tourists in Surfers Paradise. Chose from the elite beach resorts, apartments, hotels, motels and villas that are on offer. Or for a more traditional family holiday, pitch a tent or campervan at one of the beachfront caravan and tourist parks. There is sure to be something to suit all tastes, needs and budgets.
Surfers Paradise is essentially a paradise for all! Its diverse cultural scene, world class attractions and accommodation and breathtaking beaches offer a truly fantastic holiday destination. Effectively, it is a blend of all the good things that Australia has to offer!