Paradise Point Offers Perfect Tropical Vacation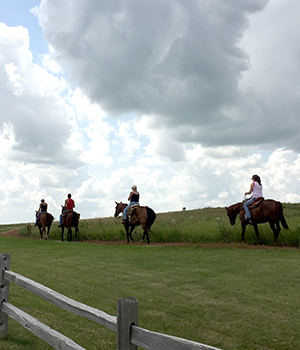 Hawaii is closer than you think if you live in California. Just drive to San Diego and stay at the lush Paradise Point Resort and Spa, an island resort just like those you find in the tropics.
Okay, it's not exactly the same, but San Diego's Paradise Point Resort and Spa has pulled out all the stops to re-create many of the islands' charms. To begin with, it's on an island. Then factor in the lush old-growth palm trees – groves of them – that make the 44-acre resort feel in many ways like CoCo Palms, the famous resort on Kauai where Elvis Presley filmed Blue Hawaii. Throw in some tiki torches, beaches, lagoons, lush gardens and plenty of birds, turtles and other wildlife, and you have Hawaii, the California version.
Oh, did we mention it's also right next door to one of the most popular theme parks in California – SeaWorld? You're starting to get the picture. Paradise Point has to be considered one of California's best kids' resorts with its many recreational opportunities and special features. Many of the resort's bungalows offer spectacular waterfront views across Mission Bay to Pacific Beach and La Jolla. Other bungalows are on various lagoons and waterways situated throughout the resort property. With numerous swimming pools and beaches, water recreation is never far away, and families will enjoy – as we did – discovering all the resort's nooks and crannies by riding bicycles through the property and an adjacent waterfront park.
While the resort features several tennis courts, croquet and other family activities, a unique feature is the 18-hole putting golf course. A lot like a miniature golf course, the green is woven throughout the resort's tropical landscaping and easy for all ages to enjoy. The course is surrounded by palm trees and other lush vegetation making you feel like you really are in Hawaii playing golf in the tropics.
With so many fun family activities, it's no wonder that Paradise Point was the resort selected by the TV show Jon and Kate Plus Eight when they brought the family to the San Diego area. This, of course, was a major selling point for our nine-year-old daughter who couldn't wait to vacation in the same place as Jon and Kate.
Our one-bedroom bungalow was on a horseshoe-shaped beach with plenty of sand and calm water for swimming. Outside, there were chairs to sit and enjoy the view as well as a lawn area to play. Inside, the bungalow was completely furnished and featured two stylish easy chairs, a coffee table and sleeper-couch as well as a dinette set in the main open area of the unit. Adjacent was a wet bar with a refrigerator. The bedroom featured a king bed with a decorative headboard and other modern bedroom furniture. A bath/shower combination was flanked on both sides by vanities. Throughout the bungalow, the warm designer colors and special decorative touches made the unit look and feel like it had just been updated – which it had as part of a major renovation just completed.
This is a resort where you keep on finding new things to catch your interest and we enjoyed meandering the grounds and finding such things as Spa Terre where even children are value customers. Mom and daughter can get a side-by-side massage, or there are such things as ice cream pedicures and finger painting kids manicures. Or try the Clean for Teen Facial. But careful – get those kids hooked on spas and your future resort bills will never be the same.
For lunch, we'd highly recommend the Barefoot Bar and Grill with one of San Diego's best waterfront views and plenty of that Hawaiian style landscaping to transport you to a different world. The kids will enjoy watching the sharks and other fish in the bar's lagoon, while the outdoor patio will have you alternating glances between the boats going by and the beautiful people sitting next to you. The food at Barefoot is top-notch with burgers, hot sandwiches and salads the main fare.
We also had the opportunity to dine at the resort's BALEENsandiego, a stylish restaurant with an impressive array of dishes. Known for its seafood and incredible views, we found it also does really well with its fire-roasted meats and desserts to die for. The chef here obviously puts in the effort to make this one of San Diego's finest restaurants and both Baleen and the Barefoot Bar are easily accessible not only for Paradise Point guests, but also for San Diego visitors staying at other properties. Either restaurant would be an excellent choice for a special meal out.
Mission Bay is well situated and quite near such attractions as the SeaWorld, the San Diego Waterfront, Old Town, and La Jolla.
AT A GLANCE
WHERE: Paradise Point Resort and Spa is on its own island in the middle of Mission Bay, just minutes off Interstate 5, but a world apart.
WHAT: A true island retreat, Paradise point is surrounded by the water of Mission Bay, an area popular for great jogging or biking and numerous water activities. It's an excellent choice for couples or families.
WHEN: Any time of year. Even in winter, the temperatures are in the 60's and the odds are that you'll get a fair amount of sunshine.
WHY: Paradise Point offers you the ability to stay in one area and still have a vacation full of activities, or you are well situated for an easy drive to nearby points of interest such as SeaWorld, downtown San Diego, Pacific Beach or La Jolla.
HOW: For more information on Paradise Point Resort and Spa, call 800-344-2626.