New Integrated Resort Singapore & Property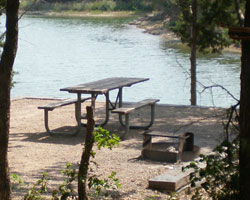 With the new Singapore Integrated Resort coming up, hot property condo developments are coming up all over the island to tie in with the expected completion of Resorts Island Casino.
1. East Singapore Properties
Siglap V was one of the largest launches in the EAST side of Singapore. Its phase 1 units were sold out and phase 2 bookings begins after Chinese new year. There are also many smaller scale condo launches in the east. These condos have about 50 or so units and they do not have the condo facilities. This may be good for those that don't really need a swimming pool, gym, security guards. This can be a savings of ave $500 a month in terms of maintenance fees.
The good thing about buying property in the EAST is that its located in an expat area of Singapore where you can get good rental yield. It's also close to the seaside and you can expect good ocean breezes in the evenings.
2. Newton Circus
Areas around Newton Circus, then just slightly farther away, at Novena have many new up and coming condos that cater to the expat crowd. If you want a unit close to town and can afford the prices required, then a property at Newton Circus may be suitable for you.
3. River Valley
This is prime real estate and it sits just off Orchard Road. If you're looking to stay here, the units are generally smaller. If you want city location, and are comfortable with smaller units, then giving up room space for a fair pricing based on location is what you can find from condos such as River Valley Edge.
3. Holland Village
Real estate in this area is heating up because of its location near the expat area Holland Village. With the New Circle MRT, many good properties are being built in this area. One premium project is the Holland Collection worth your attention if cluster houses are your interest.