Follow Your Dreams And They May Take You To The Stars!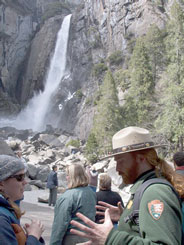 When you were a kid, did you ever dream about joining the circus, traveling the world and having all kinds of adventures? Your parents and other people probably laughed and finally talked you back to Earth and reality. Yeah, you finally complied with their words of discouragement but you might have kept your dream stashed away in the inner recesses of your mind.
I would like to share a story about a guy that did follow his dream and his dream literally took him to the stars! Well, maybe not to the stars but he did certainly get to go into outer space!
I am talking about Guy Laliberte. He is the co-founder of Cirque du Soleil; the world wide phenomenon that presents circus acts all over the planet. If you don't know his story you should find it interesting and I hope inspirational. His success is definitely worth sharing and he is a good model to emulate!
He was born in Quebec, Canada on September 2. 1959. Living with his large family; he led a very normal childhood but was bitten by the entertainment bug while still in high school. He participated in school plays and.produced some school functions.
It was during this time that he and his family went to the circus and he was mesmerized. He couldn't get the dream of traveling the world out of his mind so after graduation at the age of eighteen (18) he joined a group of street performers where he learned to play the accordion and harmonica he also learned to eat fire along with walking on stilts. He would perform his different skills on the streets with a hat in front of him hoping for tips. The tips were meager so with little or no money coming from his shows he spent many nights sleeping on park benches. The experience and lessons learned while on the street were invaluable and would prove useful later in his journey to success.
He met and joined a friend named Giles Ste-Croix to form the Cirque du Soleil (meaning circus of the sun). They gathered other performers; cultivated their talents and traveled throughout Canada. At the beginning they were not that successful so they had to obtain a grant from the government of Canada in order to continue
The pair decided to form their company into a circus like troupe without animals; they wanted something new and unheard of. Most of the big top performers had deteriorated into a shadow of what a circus once was. The old circus relied on clown acts and animal acts and they were pretty much predictable; attendance was down.
Cirque de Soleil was new and refreshing. The performances had only people performing but they were from all over the globe and this mixture made the performances new and refreshing. Many of the acts had never been seen before!
At first they confined their travel and performances in Canada but in 1987 they decided to risk everything and try to expand so they decided to travel and perform at the Los Angeles Arts Festival. They were booked as an opening act but their performance was so well received that they were able to continue and expand their bookings. Looking back; Laliberte attributes this moment as the turning point to the company and its success.
Guy Laliberte recognized that we live in a global society and he invited the best and most talented acts to join them. The transformation proved to be very successful and during 2004 Guy was able to buy out his partner and he became the sole owner of the troupe.
One of the things that Laliberte does to keep his circus new and exciting is to reinvest 40% of each year's profit back into the business. This is used to create new and refreshing performances. Lalibrte recognizes the importance of his people so he takes extra steps to show them that they are appreciated. He always encourages them to try new things in their performances; things that they have never tried before.
Keeping fun and excitement in their business is a major goal and everybody feels as though they are part of a great organization that excels in its operation.
Currently the Cirque du Soleil employs over 4,000 people as full time employees. At the present time they have a permanent ongoing show in Las Vegas with two other traveling groups in different parts of the world. Their performances have been seen by over 90 million people all over the globe.
Although he has a lot of fun and is able to travel the world; he recognizes that we are a world community and he has formed an organization as one of his charities that is called "One Drop". This organization has been established to help people all over the world develop a means to obtain water.
Staying true to his main goal of having fun he is an avid poker player and is recognized as a world contender. Since he is able to travel the world; he regularly competes in Poker Tournaments everywhere. He attributes his ability to read a person as one of the things that has made him successful at playing the game. The ability to read people is one of the skills he learned while performing on the streets.
In September 2009 he became one on the first space tourists when he paid between $25 million to $35 million dollars to the Russian Space Agency to be a passenger on one of their flights to the International Space Station.
Following his dream has taken Lalibete from sleeping on a park bench to become one of the richest men in the world. Recently Forbes Magazine listed him as the 11th wealthiest man in the world with an estimated net worth of over $2.5 billion dollars.
His journey is far from over but he believes that some of the things that have helped him achieve success are:
A� Belief in himself and his dreams…
A� Creativity- his and his people.
A� Having fun.
A� Belief and trust in himself and his people.
A� Recognizing talent and the willingness to develop it.
The desire to follow his dreams has truly taken him to places that most of us can only dream about but his devotion and willingness to follow his dream is inspiring!