Best Holiday Accommodation in Melbourne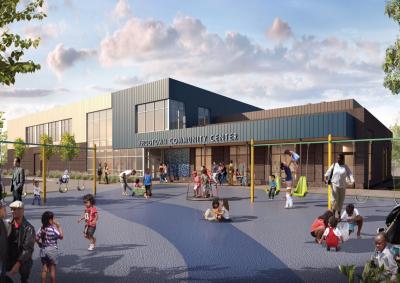 Being one of the major cities of Australia, Melbourne never runs out of visitors. Even during off-peak seasons, Melbourne is frequented by travelers from all around the world. If you plan to visit this beautiful city, you need to book your accommodation well in advance. Fortunately, you should not worry about checking in to a low-standard hotel that lacks even the basic amenities. Melbourne is famous for its luxury and budget accommodation that please many travelers. Of course, because no hotel can ever suit every traveler, you need to study your options more carefully.
Hotels in the Central Business District of Melbourne
If you need to stay in the central business district of Sydney, there are several hotels that you can choose from. These include the Windsor Hotel, All Seasons Kingsgate Melbourne, Citigate Melbourne, BreakFree Heritage on Little Bourke, uCrown Metropol, Crown Promenade, Fraser Place Melbourne, Crowne Plaza Melbourne, Grand Hotel Melbourne MGallery, The Sofitel, Harbourview Apartment, Grand nmChancellor Melbourne, Lindrum, Ibis Melbourne, Mantra Southbank Melbourne and several others. You can choose from many other hotels that surround the Central Business District of the city.
Hotels in the Inner Suburbs of Melbourne
If you are staying outside the Central Business District of Melbourne, you need to look for an accommodation that will give you a comfortable stay in the city. Many decent hotels are found in the inner suburbs of Melbourne, which include Citigate Albert Park Melbourne, Charsfield, Mantra on Jolimont, Medina Executive South Yarra, Park Regis Griffin Suites, Parkview – St Kilda Road, Punthill South Yarra Grand Apartment, The Como Melbourne, The Sebel Albert Park and Vibe Hotel Carlton. These hotels are affordable for travelers like you, although some may be quite expensive depending on the place. Do your research and choose a hotel that will meet your needs and your budget.
Hotels in the Outer Suburbs of Melbourne
If you are staying in the outer suburbs of the city, there are budget and luxury place available for you. These include the Cosmopolitan Hotel, Medina Executive St Kilda, Novotel Melbourne Glen Waverley, Novotel Melbourne St Kilda and The Prince. There is obviously fewer choices of accommodation compared to the inner suburbs and Central Business District of Melbourne. However, many budget hotels in the outer suburbs are comfortable and affordable at the same time. If you are planning to visit this side of Melbourne, you may book your accommodations with a travel agency to make it easier for you.